Social Media Management
Our social media management packages will attract the attention of your audience with a constant stream of relevant content and visualization.
We ensure inspiring, engaging, and educational content to refocus your community back to your business. Providing analytics about consumer engagement and responsively adjusting the message is just one of our strategic goals.
"It's just not good enough anymore to have a website. Businesses are expected to have social media interfacing and consumers are expecting to be in touch with your brand."

– Arla Chandler
Social media strategy can encompass one or more forms. We build campaigns to meet your goals and your budget. We use analytics to drive a responsive campaign and make changes based on measurable methods.
We advise all business to establish this basic foundation before moving forward to a social media engagement campaign:
Click to read what your Smart Team recommends in this blog.
Determine the accuracy of your online listings across top search engines. https://moz.com/products/local is an easy self-check to see how complete your listing is on search engines. Your business information should be accurate, complete and consistent on all search engines.
Consider inserting an online- tracking phone number to accurately measure traffic into your business from your online sources.
Set up website analytics and monitor monthly. Make changes based on data to increase awareness of your site and engagement with your brand.
Considering your brand needs establish social media accounts with top 3 brands Facebook, Instagram, and YouTube. Establish all accounts under 1 social analytical hub such as https://hootsuite.com/.
Taking the time to create engaging social media content that shares the story of your brand requires creating a customized marketing strategy.  Advertising your company on the internet and social media platforms deserve more attention than "shooting from the hip."  We create customized social media content and schedule consistent messaging relative to your specific audience preferences.
Below is an example of what we create at Smart Innovations. We schedule our posts and plan our social media messages using an online content scheduling tool.  We utilize a consistent hashtag strategy and always customize our posts with our logo.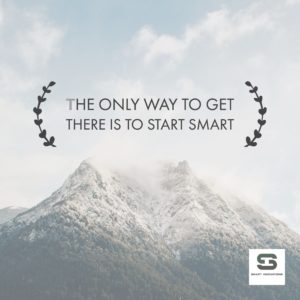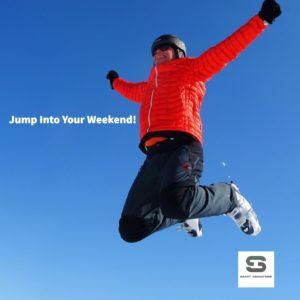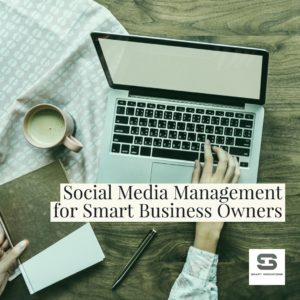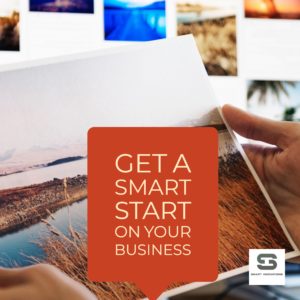 We can help you from the beginning stages or take your established business to a higher level. You can choose your level of involvement. We can establish and hand off or stay engaged in short-term contracts to get the campaign off the ground.
On a more longer-term basis, we can be a supportive arm of your branding campaign by writing and posting engaging content that tells the story of your brand. We work with you to meet goals and expectations at any budget.